Special purpose machines
When we founded our company, we were engaged in assembly technology for welded structures manufacturing. Shortly after the start, more and more difficult work was done, which led to rapid development. It does not reflect the hard work better than the fact that we are now employing more than 155 employees to achieve the goal. Whether it is any kind of task within the machine industry, our colleagues are at your disposal. Today, the name Vesz-Mont 2000 coincides with the name of the Hungarian machine industry.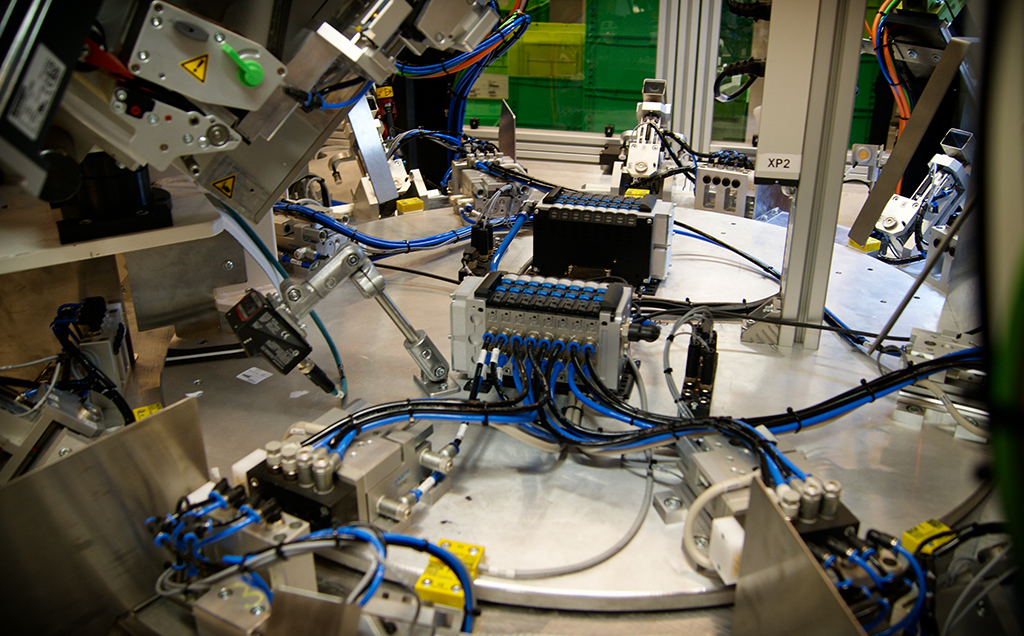 Why the Vesz-Mont 2000 Kft.?
The Vesz-Mont 2000 Kft. is a continuously developing company since 1999. During the last 15 years we have gained great experience in the manufacture of special purpose machines, assembly lines and in any kind of automation task and also in laser and robotic applications. Our goal is to keep the current development in the future and gain more influence on foreign markets. We do anything for our partners: best quality special purpose machines with favorable prices, compliance the deadlines and with complex services.
The content of the service
Complex design of purpose machines from the offer to production and integration
Creating Production Processes
Appropriate engineering solution
Mechanical Design
mounting
Electrical installation
Programming
On-site assembly
Car industry
Health Industry
Food industry
Furniture Industry
Many other industries
Contact us

Contact us
Personally
HU-8248 Nemesvámos
Huszárok utca 3.
Phone
Tel.: +36 88 505 730
Contact us
sales@veszmont.hu