Screwing
We have experience in integrating screwing systems. From manual screwing systems to robotic screwdrive systems.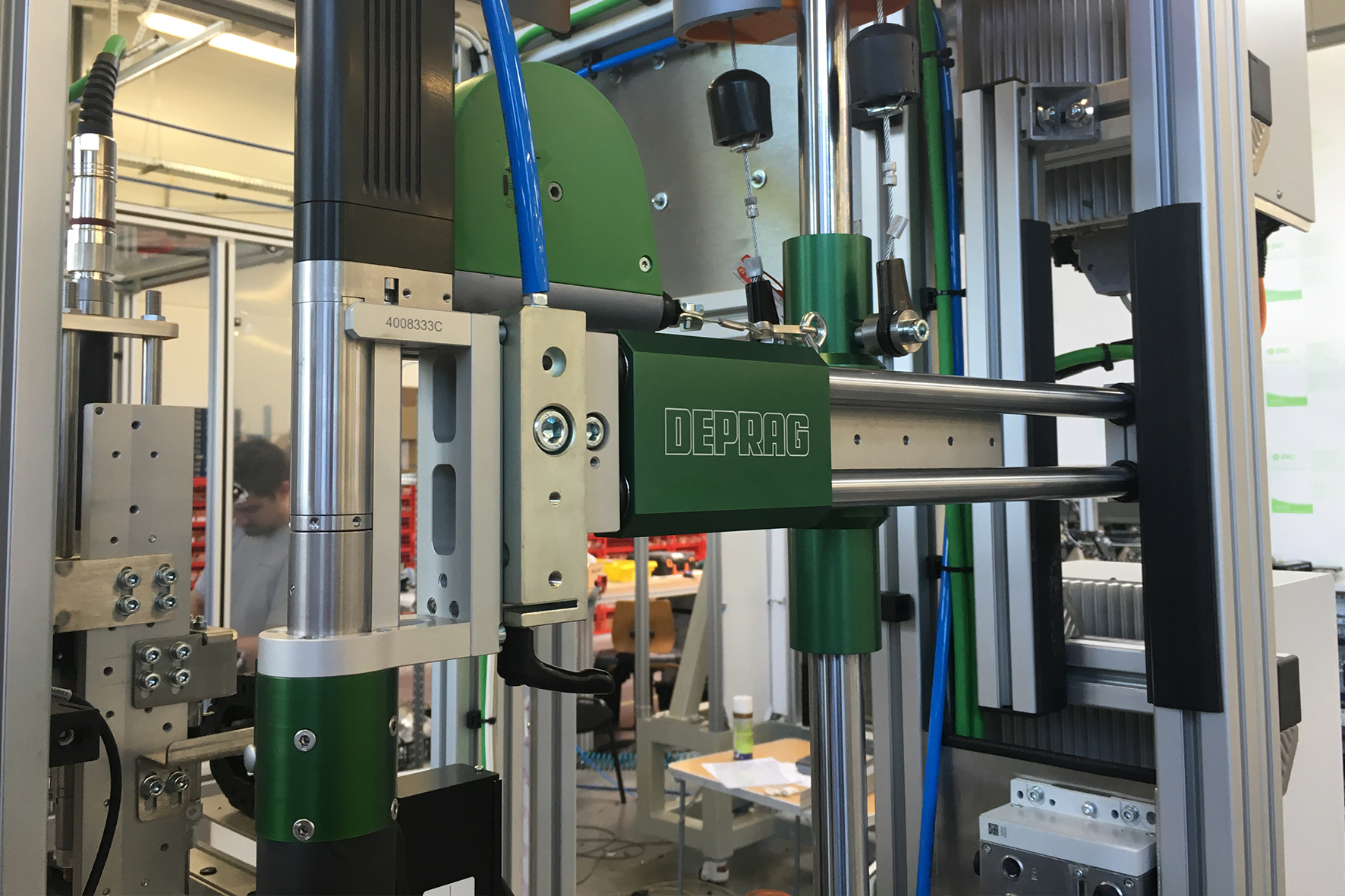 Reviewer
Screwing technology is found in many branches of industry, especially among electronics, automotive and automotive users, where continuous quality and reliability are a key requirement.
Attaching the screw connection operation to each other is accomplished by a non-destructive, soluble, force-locking connection that allows the individual components to be treated as one-piece. In the assembled unit, the bolts must reach their pre-tensioning force so that they firmly clamp the unit but may not exceed the permissible limit value.
During production, the pre-tensioning force is difficult to measure, instead the proportional screw torque and the angular values ​​are evaluated.
Screwdriving applications, depending on the load, the mounting, the mounting environment, the screw connection elements of their shape and material are manifold.
The screwdrivers are manual, electric or pneumatic driven. Their design is typically straight, rectangular or a pistol.
Small number of short series and varied products are manual handheld or built-in handheld devices, while high-productivity, high-volume manual screwdrivers with screwdriving system, or built-in or fully automatic devices.
The following are an integral part of the screwdriver system: screwdrivers, screwdrivers, balancing devices, screwdrivers, magnet rings, etc.
Our supplies:
STÖGER
Atlas Copco
DEPRAG
WEBER